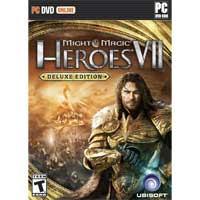 Ubisoft

Ubisoft Might & Magic Heroes VII Deluxe Edition (PC)
Available for In-Store Pickup Only.

Overview
The Empress' murder has left a realm in flames with many hungry rivals ready to seize the throne by force. The Duke Ivan then calls together a prestigious council of six trusted advisors to restore order and end the conflict that set ablaze Ashan's lands.