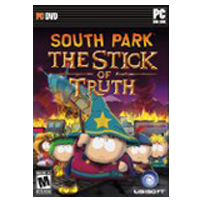 Visco

Visco South Park - The Stick of Truth (PC)
Available for In-Store Pickup Only.

Overview
Written and voiced by Trey Parker and Matt Stone, The Stick of Truth brings their unique brand of humor to video gaming. Earn your place alongside Stan, Kyle, Cartman and Kenny, and join them in a hysterical adventure to save South Park. Recruit classic South Park characters to your cause. Arm yourself to the teeth with an arsenal of magical weapons and mystical armor. Insert yourself into South Park with something like a billion character, clothing, and weapon combinations.