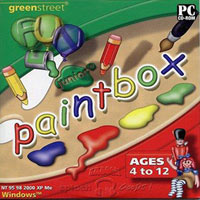 PC Treasures

PC Treasures Junior Paintbox - OEM (PC)
Available for In-Store Pickup Only.

Overview
Features: Multiple effects like blobs, spray cans, ink stamps and more. Each button has unique sound effects to help children learn association, 32 activities, 73 backgrounds, and 145 line drawings for coloring in Ages 4-12.