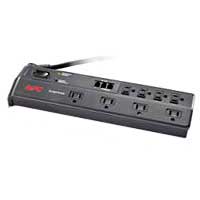 APC

APC 8 Outlet Surge Protector 2770 Joules with Phone/Fax Protection and 6 Foot Cord - Black
Overview
Features 180 degree Rotating Cord Retainer, Adjustable Cable Management, Building wiring fault indicator, Catastrophic Event Protection, Data-line Protection, Fail Safe Mode. IEEE let-through ratings and regulatory agency compliance. Lightning and Surge Protection, Noise Filtering, Phone Line Splitter, Protection Working Indicator, Receptacle Shock Safety Shutters, Resettable circuit breaker, Right Angle Plug, Transformer Block Spacing.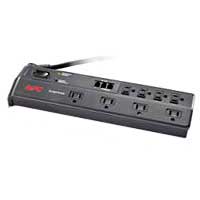 APC 8 Outlet Surge Protector 2770 Joules with Phone/Fax Protection and 6 Foot Cord - Black
Usually ships in 1-3 business days.