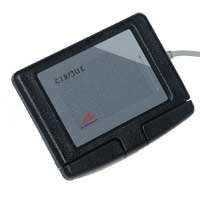 Adesso

Adesso Easycat 2 Button USB Glidepoint Touchpad
Available for In-Store Pickup Only.

Overview
Why push a mouse, when you can just point? The Adesso Easycat Touchpad makes it easier than ever to control your computer with the touch of a finger. To operate, simply glide your finger over the smooth touchpad surface and gently tap on the pad or click the buttons to perform cursor movement functions. Also enjoy the advanced multi-touch features that let you use various finger touch combinations to control your applications (e.g. Internet browser). The Adesso Easycat Touchpad is small and portable, making it easy to take this great tool with you anywhere.